My sister in law and I were keeping in touch over the weekend as she and my brother waited for the arrival of their sweet baby girl. Many of you mama's out there know the feeling. The anxiousness of if one was really having a real contraction or not. My sister in law was 39 weeks and just a couple days short of her due date. She wasn't sure if she was really in labor or not. I kept calling her and wondering how things were. Saturday, June 8th, I went to bed. I knew I was on call. But I made the mistake and turned off the ringer on my cell phone. I went to bed around 10pm that night just because I didn't know whether if I was needing to get up early the next day. Around 2:34am, I heard Ollie via monitor calling out "Mama? Mama?" He wasn't crying at all, just calmly calling me. I was woken up really easily and had a gut feeling to check my phone that my sister in law was in labor. SURE ENOUGH, I saw a text from my brother about 1:53am, "Her water broke, I think we should go to the hospital now."  I could not believe that he did not call my house! I specifically told him if I didn't send him a text back, that he should call the house. I called them back, my SIL answered and she was wondering if she should go to the hospital. I asked her how far her contractions were and the fact that her water broke—"YOU NEED TO GO NOW!" I got dressed…tried to put make up on…Shay insisted just go…without any make up! I didn't hit any lights and I went from Fallbrook to Encinitas in 30 minutes.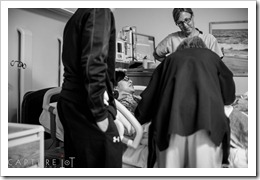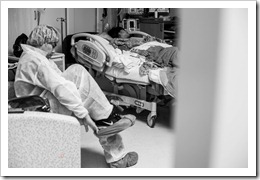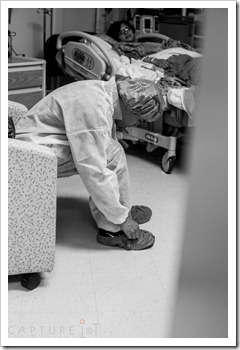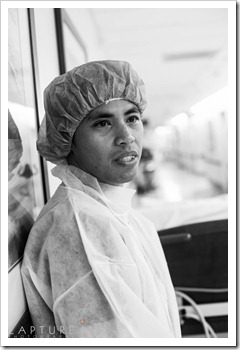 My SIL wanted to have a natural delivery. She had progressed to advance labor without any pain meds. She was already 6-7 centimeters when they checked in at the labor/delivery department. With her water already broke…some nurses had concern because it wasn't coming out clear. I knew that when they rolled in an ultra-sound machine that they were concerned about the baby. I had a feeling baby was breeched. That news was devastating.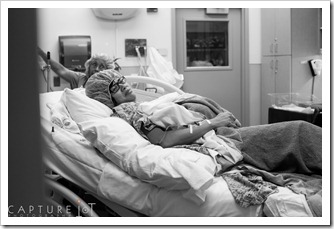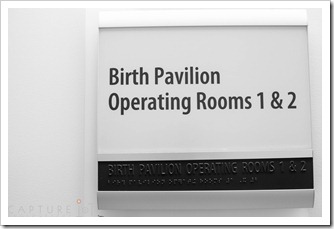 I assured my SIL that it won't be long, you will be holding baby in your arms. So at 5:30am, 18.5 inches long and 8lbs 5oz baby girl met her parents. She was perfect and beautiful!!!!! I was a proud auntie and gave thanks to the Lord for his grace in a healthy baby, in His sovereign plan of how she was going to arrive.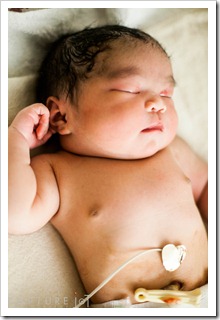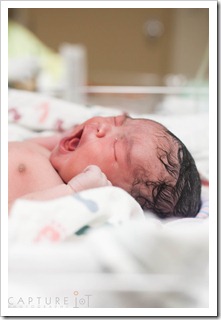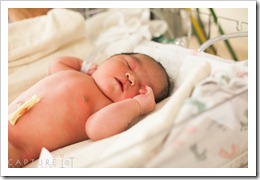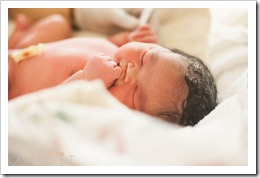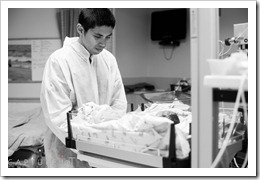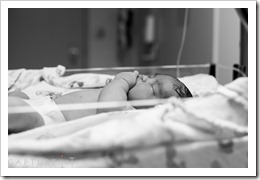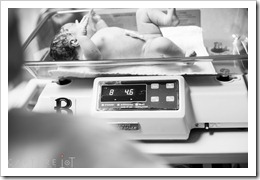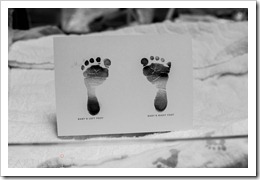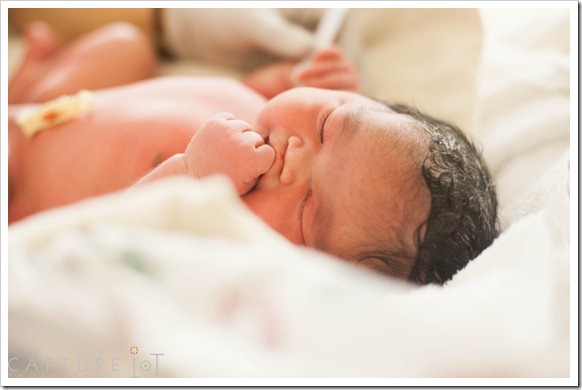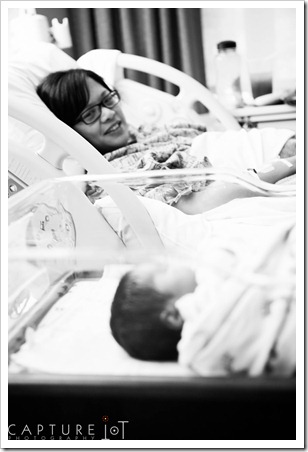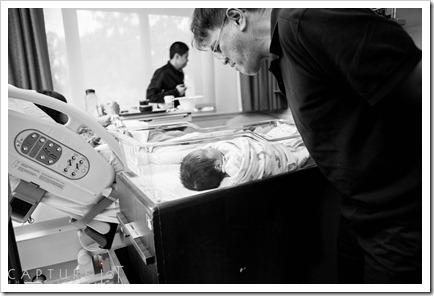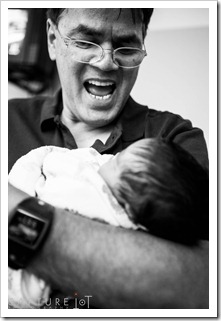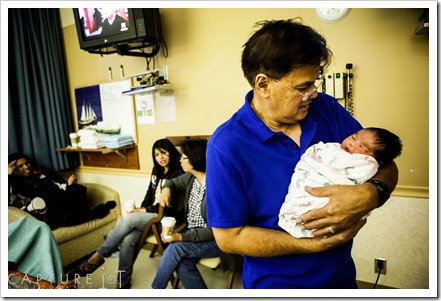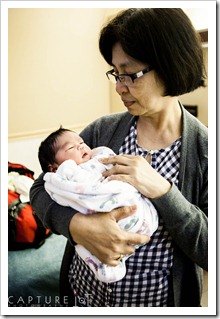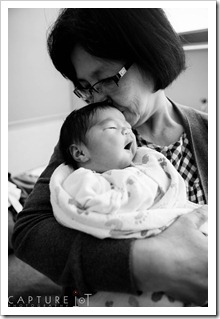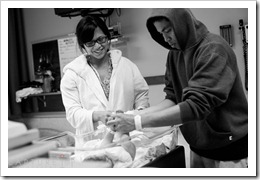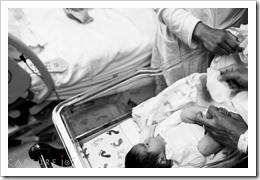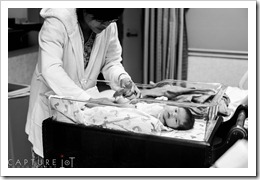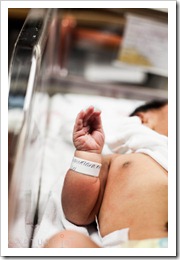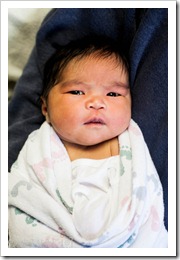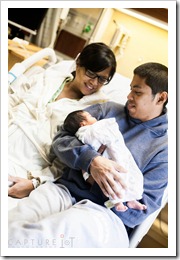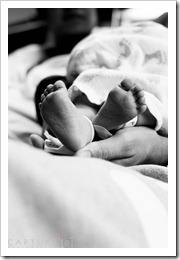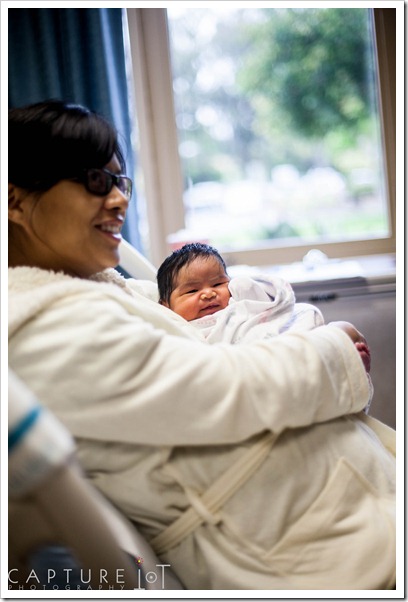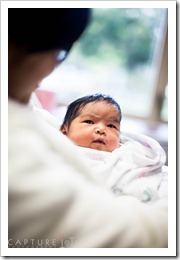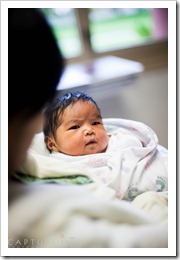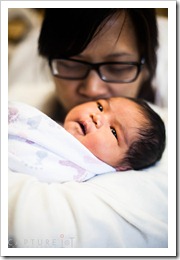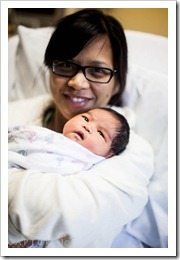 Rebian and Jeremy, thank you for letting me be a part of such a wonderful arrival on my niece. I love you guys!